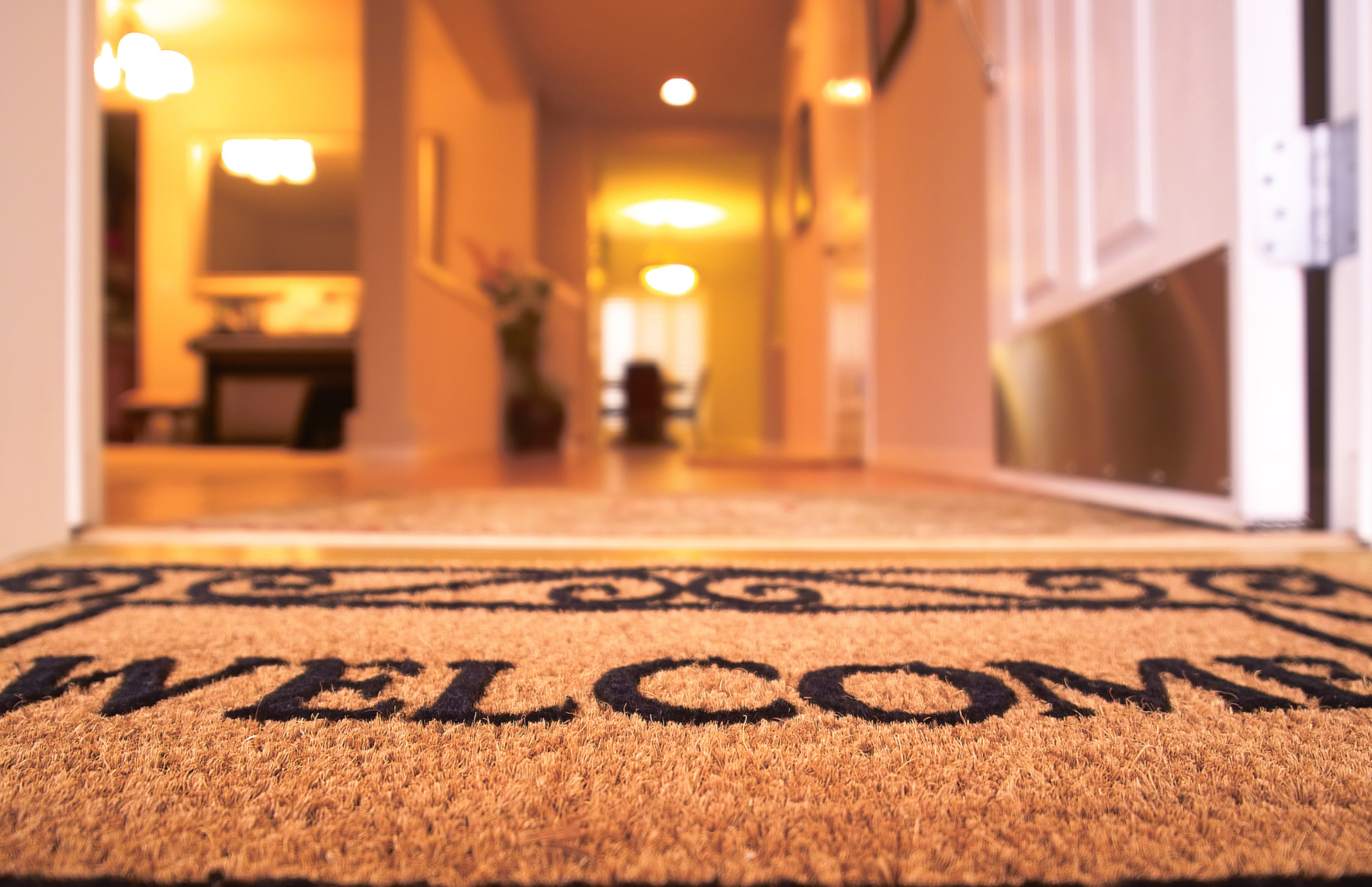 Homebuying can be a wonderful journey, but it's not as easy as just saving some money and buying the first house you like. This is going to be a home you'll live in for many years to come, so you don't want to make any hasty decisions.
Here are 12 essential tips for you to reference during your homebuying journey.
Check and improve your credit.
Having a good credit score can greatly impact your ability to qualify for a mortgage and the interest rate a lender will offer. Your credit history, including how you have handled debt, is reflected in your credit score. A higher credit score can lead to more favorable mortgage terms, such as lower interest rates. To maintain a good credit score, it is ideal to keep your credit utilization below 30% by paying off debt, keeping balances low, and making timely payments. Utilizing a credit monitoring service can assist in keeping track of your credit and there are many free options available.
Save for a down payment.
Saving for a down payment can be a daunting task, but having a down payment can increase your chances of getting approved for a loan, as it reduces the risk for the lender. Having a larger down payment can also lower your monthly mortgage payments and reduce the amount of interest you pay over the life of the loan. Additionally, having a substantial down payment can also put you in a better bargaining position when negotiating the price of a home. It also shows that the borrower has a good financial discipline and is able to save for a big purchase.
Confirm and stick to your budget.
As a homebuyer, it can be easy to feel pressured to overspend to outbid other buyers. To avoid this situation, it is important to set a budget and stick to it. In a competitive housing market, consider looking for homes that are slightly below your budget to leave room for negotiation. Additionally, first-time homebuyers should also take into account the additional costs associated with homeownership such as insurance, property taxes, utilities, and HOA fees, if applicable. It's also important to set aside money for regular maintenance and unexpected repairs as they are common expenses in homeownership.
Get preapproved.
What is mortgage preapproval you might ask? Well, it's the process in which a lender determines how much money you can borrow to buy a home. They look at your income, assets, and credit score to determine what you can be approved for, how much you can borrow, and what your interest rate might be. By getting preapproval, you'll know just how much home you can afford which will help you when you and your real estate agent go home shopping. You'll also be able to make a stronger offer on the home you choose since your preapproval will show sellers that you can afford their home. Additionally, your preapproval letter will help you avoid unexpected delays with the mortgage lender.
Understand that preapproval is not final.
As important as preapproval is, you must be aware that your preapproved rate is not the final rate that you will receive, nor is it complete confirmation that you're guaranteed a loan. Be sure that your lender has fully confirmed your ability to take on a mortgage before proceeding with buying a home.
Get familiar with your options.
At this point, you're set on your budget, and you know what you're comfortable with paying every month and what you're able to put down. Now it's time to look into mortgage options. You'll want to look at all your options for mortgage rates from different types of lenders and different types of mortgages, so you can find what's right for you and decide whether it's a good time to lock in your rate. You should also pay close attention to lenders' behavior and how responsive they are, as well as their communication. It would be wise to understand not just your rates, but all the terms of the mortgage. Are there late fees? Can they provide you an estimate on your closing costs? Is there a prepayment penalty? Sometimes choosing a mortgage with a higher rate is best if it means the other terms are more favorable.
Consider your wants and needs.
What is it that you're looking for in a home? For some, it's a big backyard for their pets to roam. For others, it may be a condo or townhouse that won't require much upkeep, or maybe a home with extra bedrooms for a home office or if you plan to have children. Whatever your situation, knowing what you want is key for making decisions about your purchase. Sit down and create a list of qualities you want and need in your new home. This will help you shop for homes effectively and have an easier time comparing properties.
Find a good real estate agent.
The next step in your home-buying journey is to find the real estate agent that's right for you. A good real estate agent will be knowledgeable about the housing market in the area you're looking to buy in and able to help you determine whether the homes you want to make offers on are priced appropriately. Your agent can also identify any problems with a home or neighborhood that you would otherwise be unaware of. Working with a real estate agent is a huge benefit to you, as they can save you a lot of time and hassle in your home hunting. However, don't just pick any agent. Make sure it's someone who you feel comfortable with and has a good reputation. Be sure to ask them about their experience with first-time homebuyers and how they plan to help you find the right home.
Take advantage of open houses.
While deciding on a home to purchase, do an in-person tour if possible. With the changes that have occurred since COVID-19, the world has shifted towards more online approaches to things. While a virtual tour of a home is convenient, it doesn't allow you to get a complete feel for the home. What if the carpets have an odor to them? Or the neighborhood is noisy? In-person tours allow you to open your senses to these things. Be sure to ask questions about the type and age of the electrical and plumbing systems and the roof.
Invest in home inspections.
You need to hire an inspector before getting a home. This is an essential part of the process since your lender can only tell you roughly how much your home is worth. During the home inspection, your inspector will tell you about specific problems with the property, such as structural or foundation issues, heating/cooling system defects, or water damage.
Look into home insurance policies.
Home insurance will be required before closing the deal on your home. This is to ensure that any repairs needed will be covered, as well as any of your belongings should they be damaged by an incident covered in the policy. Home insurance also provides liability insurance in case you're held responsible for an injury or accident on your property. It also covers other structures on the property, which is very convenient should you need some work on, say, your tool shed or guest house if they are affected by a covered risk.
Don't Stop Learning. Study up on homeowning
Even after you've read all these helpful tips, don't ever stop learning about homeowning. Keeping up to date on all things homeowning can help you avoid costly mistakes and make smart investments in your home. It will always benefit you in the long run.



Cited sources:
https://www.bankrate.com/mortgages/tips-for-first-time-home-buyers/
https://www.nerdwallet.com/article/mortgages/tips-for-first-time-home-buyers
https://www.rocketmortgage.com/learn/first-time-home-buyer-tips