Put on your party suit! It's time for a Birthday Bash! 5 years is a BIG deal and big deals call for big celebrations!!!
In January of 2014, Savannah Francis created Elite Property Research. Her desire was to be able to create an opportunity for her family and her community! Savannah realized that the industry was lacking a strong customer service focused company and desired to fill that void. This realization helped develop the core values that Elite still lives by today. We believe it helps us stand apart from the competition.
Elite Property Research, LLC has taken the Municipal Lien Search industry by storm! What started out as a 1 woman show, has now grown into over 40 employees! We have gone from only covering the State of Florida to covering the entire Unites States!
"We understand the importance of family and make it a point to not only put our families first but to treat our staff, clients, and vendors as if they are a part of our family. We genuinely care about our clients and make it a point to get to know them," stated Owner and CEO, Savannah Francis. "We have been blessed with the opportunity to give individuals who needed a second chance or a fresh start their opportunity to thrive and boy have they delivered! We continually look for ways to improve our processes and service for our clients. At Elite, we dream big. We communicate openly. We have fun! We work as a team. We show gratitude. We put clients first. We focus on what matters. We deliver excellence. We do it with heart! "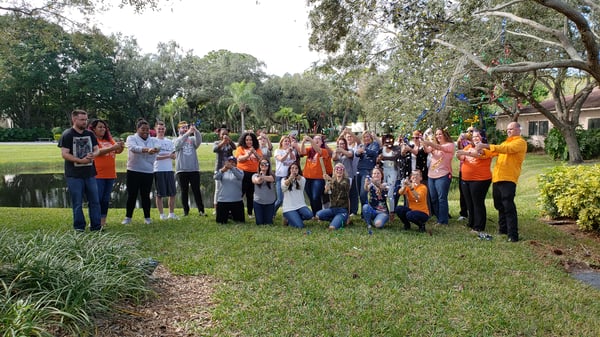 Check out our Facebook page for more photos of our celebration!