We at Elite think our staff are pretty awesome and want to give you the pleasure to get to know them as well! Meet Aubrey!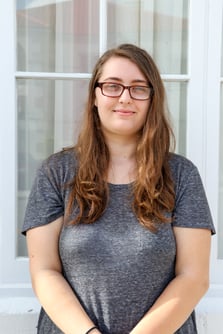 What do you do for Elite?

Florida Lien Researcher.

What do you love most about your job?

My Co-workers

Do you have any hobbies?

I like to play video games and go to my friends house to play with their animals.

Do you volunteer anywhere?

Before Covid-19 I worked at Dog shelters but since then it's been kind of hard to go out and volunteer anywhere, so not recently.

What is something you will absolutely never eat?

Avocados

What was your first concert?

I've never been to one.

What is your favorite family tradition?

Baking around the holidays is one of my favorite things to do and we usually do it every year.

Which store would you max out your credit card?

Target or Hobby Lobby

What was your first job?

I was a car detailer.

How do you like your eggs?

Scrambled, 100%!

Coke or Pepsi?

Pepsi.

What is your favorite holiday?

My favorite holiday is Thanksgiving, for the food!