We at Elite think our staff are pretty awesome and want to give you the pleasure to get to know them as well! Meet Christian!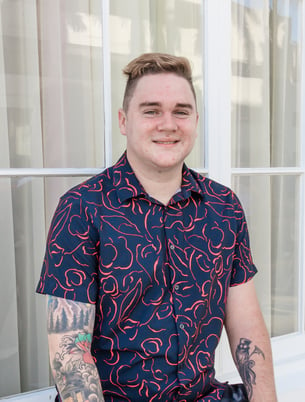 What do you do for Elite?

Estoppel Clerk

What do you love most about your job?

Payday! LOL Just Kidding. I love the busy work and variety of interactions with clients and HOA's.
Do you have any hobbies? I love to write, make music and gaming.
Do you volunteer anywhere?

No.
What is something you will absolutely never eat?

Canned Fish
What was your first concert?

Slipknot and Disturbed in 2006
What is your favorite family tradition?

Christmas
Which store would you max out your credit card?

Best Buy

What was your first job?

Taco Bell.
How do you like your eggs?

Fried/ Over Easy

Coke or Pepsi? Coke
What is your favorite holiday?

Halloween.