There are many negative things in this world that occur, and most of these things affect our very own communities. From homelessness to domestic violence, people are suffering every day. That's why we are holding two donation events for the months of September and October.
September 9th was National Teddy Bear Day, and in light of the day, we are collecting teddy bears and other stuffed animals throughout the month. We will be donating them to our local sheriff's department for Domestic Violence Awareness Month in October!
The first Friday of September is recognized as National Food Bank Day and in honor of this day, we are also collecting canned goods and non-perishable food throughout September. We recommend sauces, soups, beans, vegetables in a can or jar, honey, peanut butter, candy, boxed juices, long-life milk, coconut cream and fish in oil. Anything is appreciated though!!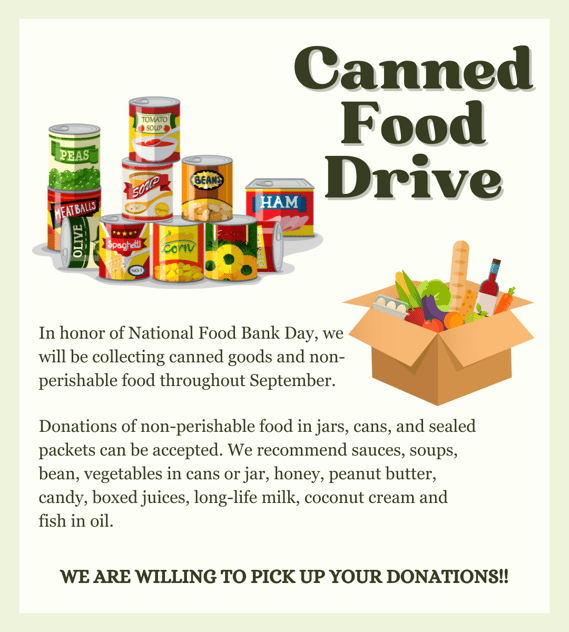 If you are local and would like to participate, please email sfrancis@eprfl.com and we will give you more information. We are willing to pick up your donations if you are unable to bring them to our office!
Let's step up for our community!