There are many factors that go into choosing your Municipal Lien Search Company. What is the best way to choose the company that fits your needs? We put together what we believe are the most important factors to consider when trying to find the right company.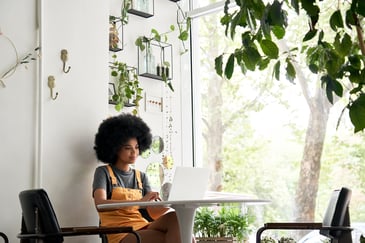 Customer Service
Having a good relationship with your Lien Search Company tops our list. Knowing you can reach out at any time and always get an actual person can make a world of difference. We take our relationships with our clients to heart and treat them as family. We are often complimented on our level of customer service and are told that it exceeds others in the industry. Our 24 Hour Customer Service gives our clients security and peace of mind knowing we are always available. We develop relationships that make a positive difference in not only our customers' lives, but our own.
Transparency
Have you ever worked with a company that kept you feeling "left in the dark" about the status of your files? As busy as you already are, the last thing you want to do is make phone calls chasing down the status of your file. Make sure you look for a company with a transparent system and policy, as well as a company that is not afraid to own up to their mistakes. I mean, we're only human, right? Another important part of transparency is being informed of any issues found during the research process. Not only is our system 100% transparent so you can see exactly where we are in the research process, what we are waiting on, and who is working on the file, but you can also expect to be updated along the way if any issues are discovered. For example, if there is an expired permit, our researchers will find out exactly what needs to be done to resolve that issue and who to contact, and then will inform you immediately so your client can work to get the issue resolved. This is important because the last thing you want is your closing to be pushed back because you didn't find out about the issue until you received the completed report days after an issue was discovered.
Municipality Relationships
Relationships with Vendors and Municipalities are equally as important as the relationships we build with our clients. Our researchers are assigned to specific areas, which allows them to cultivate a relationship with each municipality. We have discovered that when we build a good rapport, it is a lot easier to request special consideration, such as prioritizing a specific request of ours when a closing gets pushed up.
Industry Knowledge and Experience
The Real Estate world is forever changing and evolving. It is important to have a company that understands and keeps up with these important changes.


Top Quality Service
Finding a company with the very best service ensures the best quality report. We have many practices in place to ensure accuracy in each report. As we know, even the smallest mistake or missed issue could be a very expensive lesson learned. We have put a highly experienced and trained team in charge of making sure every file is accurate before it gets sent to our clients. Accuracy and consistency are important parts of maintaining our goal to provide top quality service and dedicated attention to all our clients.
Pricing
Even with recent changes to our economy, we are committed to providing our top-notch services at an affordable price. We deliver a superior product at a competitive price and believe quality doesn't have to be expensive.
We hope this list helps point you in the right direction to find the Lien Search Company that best fits your needs.