We at Elite think our staff are pretty awesome and want to give you the pleasure to get to know them as well! Meet Mareko!
Mareko works in our National Municipal Liens side and always keeps the office laughing. He recently wrote his first Blog Post for us on Safety Tips for your home while you are traveling. Thanks for all of your hard work!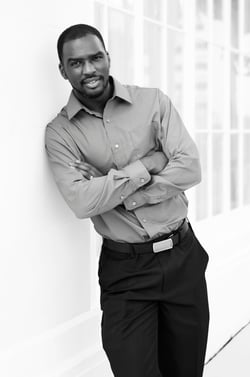 1. What do you love most about your job? I love the work environment that my bosses have created around the office, makes it a lot easier work in challenges that maybe faced throughout the day.

2. Describe yourself in 3 words. Balanced, Loyal, Individual

3. Do you have any hobbies? Listening to music and traveling

4. What's the last book you read? Let's not ask this question lol!

5. What is your favorite family tradition? Family vacation

6. What was your favorite band 10 years ago? Don't really have one but my all-time favorite type of music is R&B Soul

7. What's something on your bucket list you'd love to do? Skydive

8. Do you have a nickname in the office? King Mareko

9. Coke or Pepsi? Coke

10. What was your first job? Valley Services at Mississippi State Hospital

11. At which store would you like to max-out your credit card? Express, but I would max out my credit card on taking vacations before a store.

12. What's the best advice you've ever heard? "Stay true to yourself"

13. If you could have any one superpower, which would you choose? Telepathy

14. What was the first thing you bought with your own money? Gas for my car!