We at Elite think our staff are pretty awesome and want to give you the pleasure to get to know them as well! Meet Oneyda!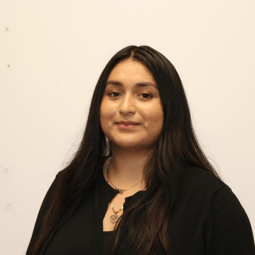 What do you do for Elite?

I am the office administrator, I enter in orders into the system, answer the phone when Gina can't, I pick up the mail and make sure we are all stocked up on supplies

What do you love most about your job? I love having fun/creative managers, in the short time I've been here, we have had so many cool and fun activities and celebrations!
Do you have any hobbies?

I like doings Arts & Crafts! I'd really like to start scrapbooking :)

Do you volunteer anywhere?

No

What is something you will absolutely never eat?

I will never eat octopus 🙊 When I was younger my dad would always try to make me try it & I never did & never will haha!

What was your first concert?

I've never been to a concert.
What is your favorite family tradition?

My favorite family tradition would have to be trying to eat 10 grapes 10 seconds before the New Year!

Which store would you max out your credit card? Marshalls can definitely take all of my money!!
What was your first job?

I was a cashier at Walmart

How do you like your eggs?

Scrambled eggs are the way to go!!

Coke or Pepsi? Coke
What is your favorite holiday?

CHRISTMAS!!!