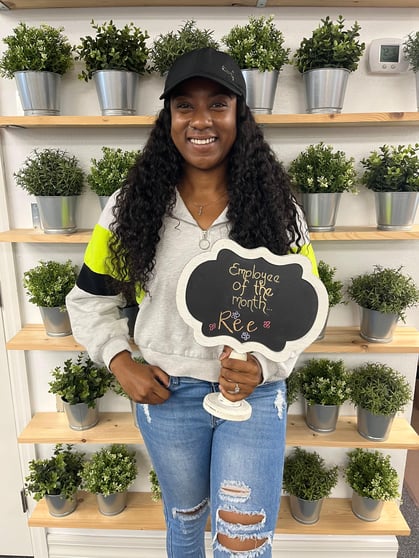 Congratulations to Ryandrah, our new Employee of the Month! Read more below to learn about who she is and why she's awesome!
What do you do for Elite?

I am the Receptionist

What do you love most about your job?

My favorite thing about working here is the laid back atmosphere.

Do you have any hobbies?

Anything art related!, Drawing, painting ETC.

Do you volunteer anywhere?

I used to volunteer at Girls Inc.

What is something you will absolutely never eat?

All Condiments 🤢🤢🤢

What was your first concert?

K-Ci and Jojo (1999)

What is your favorite family tradition?

Celebrating holidays the day before!

Which store would you max out your credit card? ROSS/ BURLINGTON
What was your first job?

CUTCO Kitchen cutlery sales agent.

How do you like your eggs?

Soft scrambled with cheeseeeeeeee

Coke or Pepsi?

I don't drink soda :(

What is your favorite holiday?

Halloween for sure!

What is something that you cannot live without?

My Mom, she is my safe space.