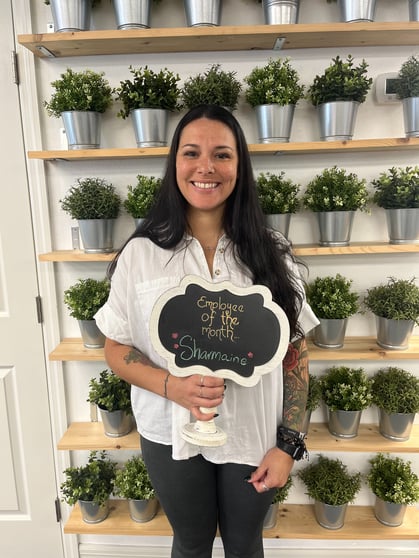 What do you do for Elite?

Cause more issues for my managers or just VP of Operations

What do you love most about your job?

Seeing the growth of each employee

Do you have any hobbies?

Watching sports, cooking/eating.

Do you volunteer anywhere?

Yes, my house – I volunteer to clean, cook and do everything else! Everyone else that lives there doesn't like volunteering.

What is something you will absolutely never eat?

They say I'm picky, but I don't think I am I will eat just about anything as long as it was cooked the way I like it

What was your first concert?

Oooooo ooooo ooooo the right stuff – NEW KIDS ON BLOCK!!

What is your favorite family tradition?

At Christmas we do dinner around the world. We pick a country and cook what their traditional foods are we do this because thanksgiving and Christmas dinners are always the same!! My other one would be Mickey's not so scary C… We pick a Disney theme and all dress up that movie theme as a family and go to Disney and trick or treat.

Which store would you max out your credit card? I'm not a one store kind of girl.. If they have jeans or vans, I will buy them all.
What was your first job?

Working at a daycare.

How do you like your eggs?

Over medium.

Coke or Pepsi?

Pepsi. That's 'cause my father-in-law works for them and if I said Coke my family would disown me!! (Dr. Pepper is the best)

What is your favorite holiday?

Thanksgiving.

What is something that you cannot live without?

My family, best friends, and my dog, Tanner.