What is a Barndominium?
A Unique and Affordable Housing Option.
Have you ever come across the term "barndominium"?
The term was coined by real estate investor Karl Nilsen in 1989 but back then the term was used to describe properties that had a house or a lot, as well as boarding for the owners horses. In today's era, it is a housing option that is gaining popularity because of its unique character and energy-efficient features.
Unlike traditional homes, these structures are relatively cheaper to build and can be customized to suit individual preferences. However, it is essential to note that financing can be challenging, and not all cities or counties permit their construction. But, if you are fortunate enough to own one, the possibilities are endless.
Your old barn may be an excellent candidate for a cozy barndominium conversion, which can offer you a low-maintenance, energy-efficient, and a unique living experience.
Not sure where to start? Head over to Pinterest and check out all the amazing inspiration available on the Barndominium Life board.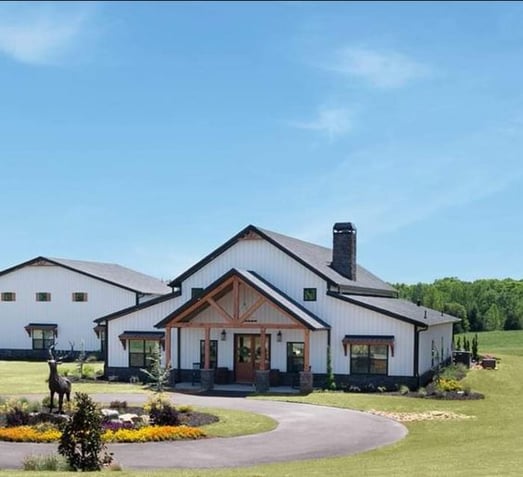 According to Back Forty Building Co. there are 4 main things to consider when determining your build.
Financing
Where you will build
Purchasing your plans
Finding a builder


There is a thriving community of barndominium owners across the United States, with a growing number of resources available for those aspiring to live in these unique homes. Achieving the barndominium dream is definitely within reach! With determination and dedication, you too can experience the joy of living in a barndominium.
Would you want to live in one of these unconventional homes?